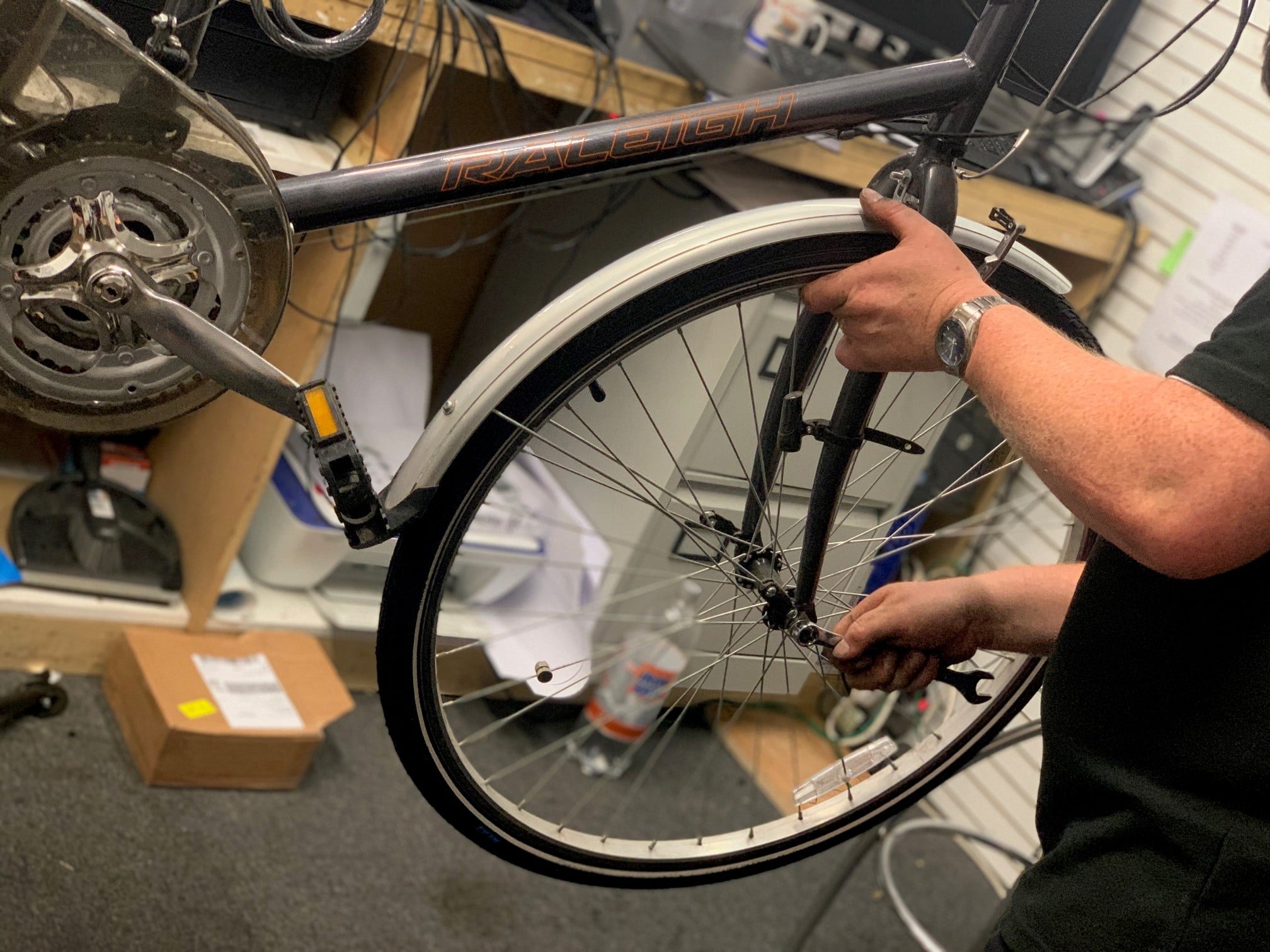 Whatever attention your bike needs we've got it covered here at Brian's Cycles.
Why not give it a treat and have it serviced? It only costs £30!
"What do I get for my thirty quid" we hear you ask.
Right then! We check the whole bike over and carry out any adjustments to gears and brakes. Wheel bearings and bottom brackets are checked for any excessive play, as is the headset. Wheels are checked for trueness and tyres are thoroughly checked for any issues. The whole drivetrain including chain, cogs, sprockets and derailleurs are checked for wear.
Any issues we find are reported back to you with any cost of remedial action. No work is ever undertaken without your authority if it involves extra cost.
Fancy upgrading some components on your bike or having some accessories fitted? Look no further. We've got that covered too.